Creating a person contact and a family
Contacts are created from the Contacts menu. Each contact is assigned to a family group, even if there is only 1 contact in that family.
To create a contact, a family group must be created first.
Creating a Family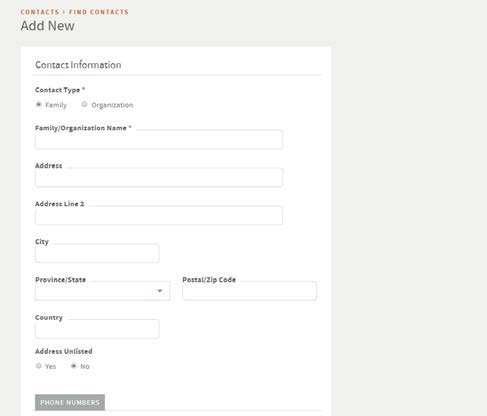 From Contacts > Contact Admin, select Add Family.
Enter in the family information you have and click Save.
Note: You do not need to have all information fields filled to save a contact file.
Now that you have created a family group, the next step is to add family members.
Adding Family Members to a Family
After adding a family, the family's quick entry form is displayed.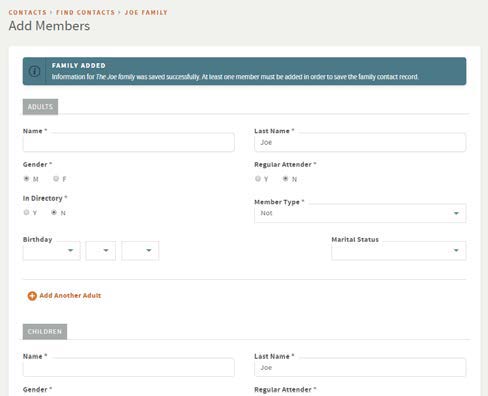 Complete the form and select Save.
Related Articles
Couldn't solve the problem?
Contact Support Team
Support Hours
Monday – Friday
8:00am to 4:30pm (Pacific Time)
(Closed Statutory Holidays)