A Sunergo Connect logon is not required to use Return to Service tools.
To register for events, go to Sunergo Connect and select Register for Events.
Attendees can also register by going to https://yourchurch.sunergo.net/connect/attendance.
Watch this video to learn how to register for an event:
Step 1: Event Time Selection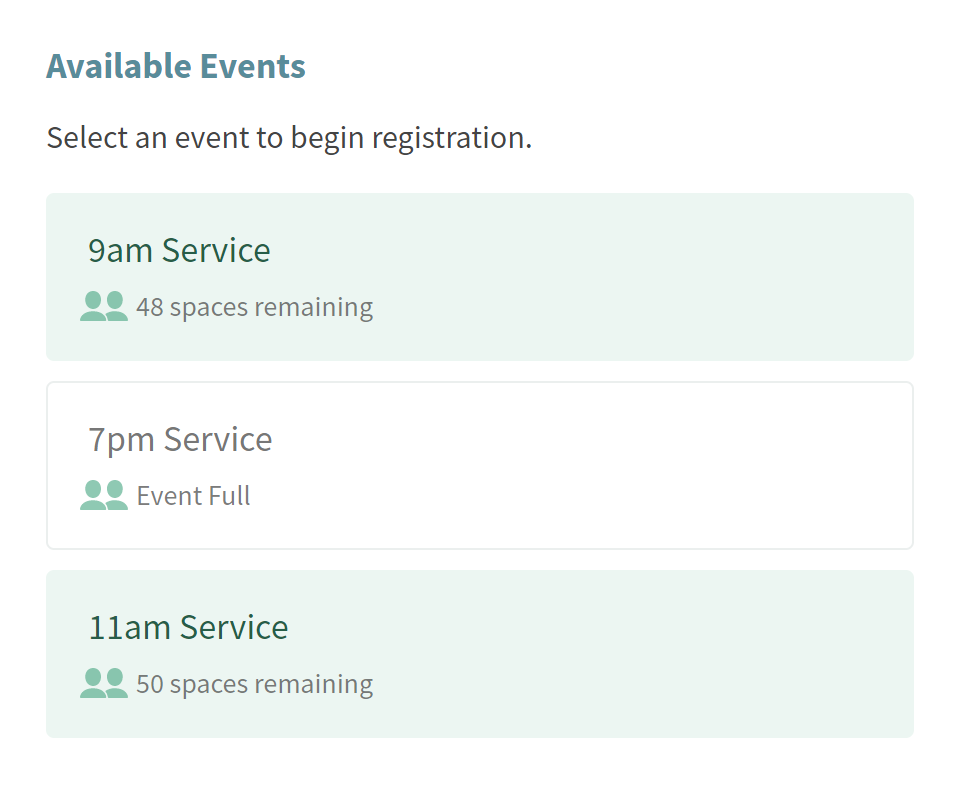 Select an event in the Available Events list to register for it.
The events in this list will show how many spaces are remaining or if the event is full.
If no capacity was set, the event will also appear, but no capacity number will show.
Events that don't have non-logged in registration enabled will not appear in this list.
Step 2: Contact Information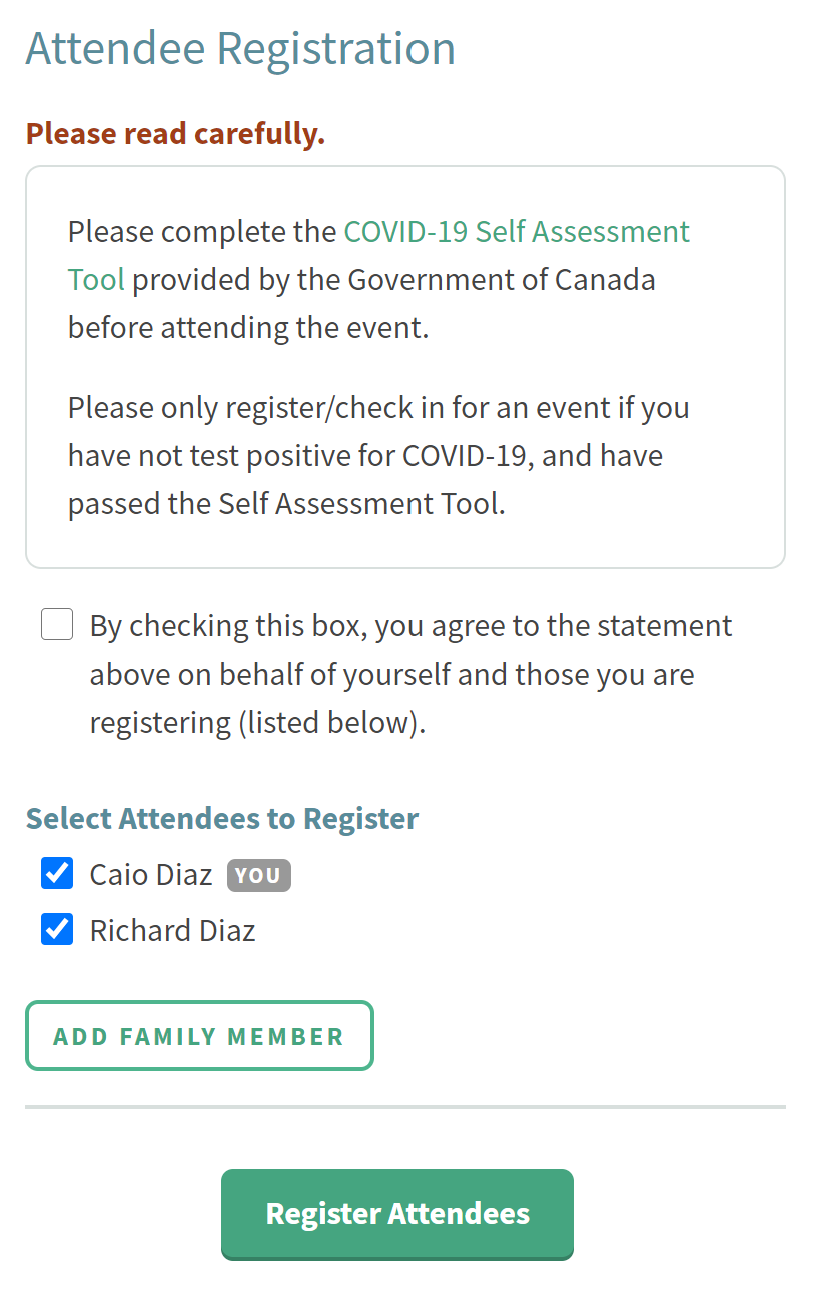 Contact information will be collected on logon to Connect or by filling out a form (if "Self Register when Not Logged In" is enabled).
The Attendee Registration page will appear next.
If a waiver was set up, that waiver will appear here, along with a checkbox that must be checked in order to continue.
Additional family members may be added.
If the attendee logged in to Connect, their family members will be listed automatically if they are part of the Contact's Family.
Step 3: Confirmation Email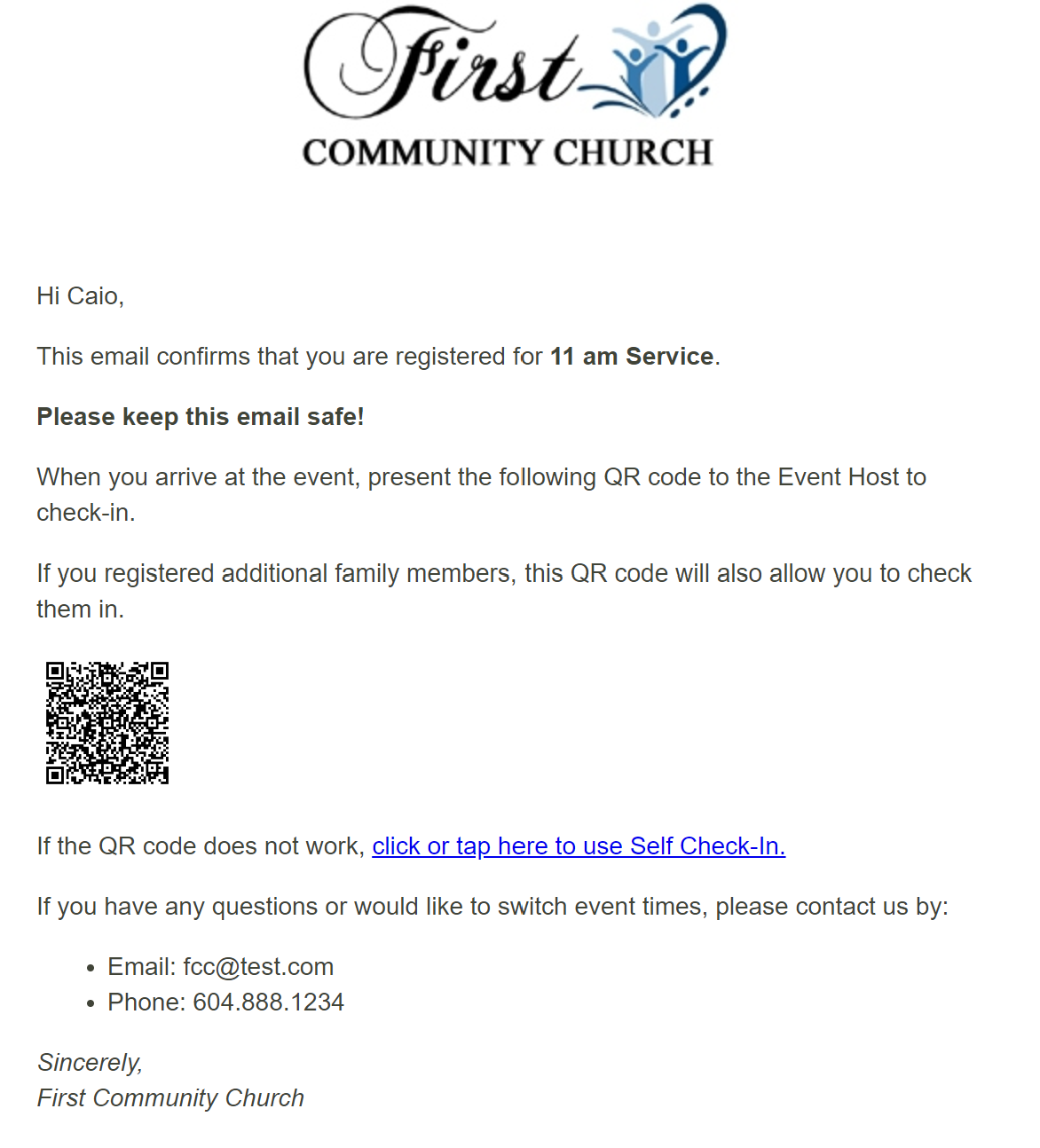 Once the attendees are registered, a confirmation email will be sent. This confirmation email includes a QR code and link to allow for contactless Self Check-In on the day of the event.
This email should be kept safe as the email is sent only one time.

If the attendee loses the email, they will need to re-register for the event. Alternatively, the attendee may log in to Connect and check in from the Attendance list.
Couldn't solve the problem?
Contact Support Team
Support Hours
Monday – Friday
8:00am to 4:30pm (Pacific Time)
(Closed Statutory Holidays)